Consumer Affairs Top Rated
Gold and Silver IRA Dealer
2016 to 2021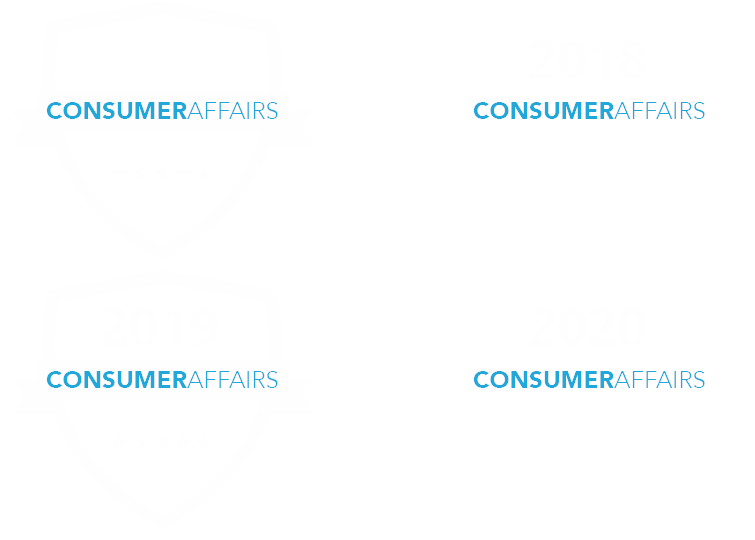 Our Objective
Patriot Gold Group has been awarded Consumer Affairs Top Rated Gold & Silver Dealer nationwide for an unprecedented 5 years in a row 2016,2017,2018,2019 & 2020. Patriot Gold Group's objective is to provide clients an opportunity to work directly with the owners of the firm. Patriot Gold Group provides a safe, simple and educated approach to investing in Precious Metals. Patriot Gold Group brings over 50 years of collective, combined experience in the markets to ensure clients are comfortable with their decision to take the preservation of wealth and retirement matters in their own hands. Patriot Gold Group's Senior Partners held upper level Senior Management roles at the largest Retail and Wholesale Precious Metals firms nationwide and recognized the fundamental flaw in their industry was client satisfaction, education, retention and customer service. Patriot Gold Group would like to welcome you to the Patriot Gold Group family of investors and congratulate you on taking your very first step to securing your financial freedom and future.
Smooth Paper Work
Our team of professionals offers proper guidance to open the Gold IRA account with simple and easy documentation.
Simple Account Management
Once the Gold IRA account is opened it is managed automatically by the professionals to ensure the client has no problem with account management.
Secure Vault Storage
We provide a safe storage vault for our clients to store their precious metals. We have secure vault storage services in different parts of the USA.
Home Safe Storage
Some account holder prefers keeping their gold metals at home to feel safe and in case of emergencies. We help the client with the right service for their individual needs.
LEARN MORE ABOUT PATRIOT GOLD GROUP
At Patriot Gold Group, you'll never pay retail and always work directly with the owners. Leading industry experts with a wealth of experience. we've held senior positions at the largest retail precious metal investment firms in the U.S. We eliminate multiple layers of executive and shareholder compensation and work directly with you to secure the most competitive pricing on gold and silver. Patriot Gold Group stands behind our commitment to every client:
Direct working relationship with an owner

No fees for life on gold and silver IRAs

Lightning fast 24 hour account setup

We Are Patriots Serving Patriots!
Mike Celano
Senior Partner
Mike Celano and his family have lived all over the world including New York, Hong Kong, Kuala Lampur and Monterrey. Mike has an in depth knowledge of economic discrepancies, macroeconomics, currencies and global markets. He excelled in college and went on to executive management at Costco, the world's 2nd largest retailer. Mike studied under William O'Neill, one of the most successful stockbrokers in history and the founder of Investor's Business Daily.
Mike has held positions as General Manager, Director of Trading and Client Relationship Manager at some of America's largest precious metals firms including AB. Mike's extensive experience in precious metals markets has made him an invaluable asset not only to Patriot Gold Group but also to all the clients he has helped to achieve their financial objectives.
Charley Chartoff
Senior Partner
Charley Chartoff began investing in Southern California Real Estate acquiring an impressive portfolio of homes throughout Southern California 15 years ago. Charlie pivoted his investment focus into hard assets, Gold & Silver primarily focusing on Individual Retirement Accounts 10 years ago and quickly realized the significant benefits having your retirement backed by physical Gold & Silver.
Charley went on to be the Director of Retirement Services at the largest Retail Precious Metals Brokerage Firm nationwide for 3 years before becoming the Director of Retirement Services at a nationally recognized accredited Wholesaler in Los Angeles.
Charley is a Senior Partner and Principal at Patriot Gold Group where he finds that Retail Investors appreciate and benefit working DIRECTLY with an Owner. Due to the LONG-TERM relationship of a retirement account Retail Investors should ONLY work DIRECTLY with an owner of a firm and that is what differentiates Patriot Gold Group from the other Precious Metals firms in the industry.
Andrew Clay
Senior Account Executive
With an Ivy League pedigree Andy Clay started his career in finance in 2000 under William O'Neill, founder of Investor's Business Daily. As a highly decorated Former Marine and Member of the Elite 2d Force Reconnaissance Company Andy served under Lieutenant Colonel Oliver North in Nicaragua as well as crossing Muammar Gadaffi's "Line of Death" in the Gulf of Sidra in 1986.
In 2008 Andy and his team raised venture capital and developed the cutting edge technology platform that is used in the Four Seasons Hotel chain to deliver in-room fitness as well as other concierge services to guests. Andy resides in Weddington, North Carolina with his wife Stacy, and his sons Davin, Mason, Daughter Fiona, and their most recent family member Australian Labradoodle Maisy.
Frank Johnson
Senior Account Executive
As a Senior Portfolio Manager, Frank Johnson brings his thirteen years experience in IRA diversification to Patriot Gold Group. He has held upper-level management positions with some of the nation's largest retail precious metals firms.
Frank's vast knowledge of the markets and dynamic background makes him a retirement solutions specialist.
Raised and educated in Central Florida, he has enjoyed the last twenty years in California with his wife Madeleine and daughter Sky Yvonne.
Michael Hennessy
Associate
Michael Hennessy joined Patriot Gold Group in 2015. Mike brings to Patriot Gold Group over 10 years of financial services experience both in precious metals as well as previously being a registered investment advisor with Merrill Lynch Wealth Management. Michael served 6 years in the U.S. Air Force. He deployed with his F-15 unit in support of contingency operations (Operation Enduring Freedom) and attained the rank Staff Sergeant before his service commitment ended in 2010. After making the switch from Wall Street to "Main Street", Mike helps clients realize the value of tangible assets as an alternative to traditional retirement options offered by brokerages or banks.
Mike was born and raised in New York and graduated from Stony Brook University in 2008 with a BA in Finance. Mike is a member of AMVETS and supports the local community through volunteer work at the Midnight Mission located here in Los Angeles. Mike currently resides in St. Pete Beach, Florida and spends his time on the golf course or at the beach with his Boston Terrier, Bo.
Michael Celano Jr.
Retirement Associate
Michael Celano Jr joined the Patriot Gold Group family when he was born but began working at the firm in 2018. His father, Mike Celano Sr. is one of the Co-Founders/Senior Partners here at Patriot Gold Group. Michael has had the luxury to learn from both his father's experience in the industry and Grandfather's experience in upper management for one of the world's largest toy/collectable manufacturers.
Michael was born and raised in the industry and loves being able to help clients accomplish their goals. Michael studied Political Science and Economics at University California Santa Barbara and graduated in 2015. Following graduation Michael went on to work in financial services where he was able to gain a foundational knowledge in financial planning and employ risk management strategies. Michael is recently married and enjoys time hiking/off-roading and relaxing with his wife Savannah and pet dog, a miniature long haired dachshund named Henry.
William Manning
Associate
William Manning joined Patriot Gold Group in 2019 bringing years of experience from a few of the largest Tech and Media companies in the country, managing client portfolios ranging from small mom & pop companies to fortune 500 companies. William is an expert in client relations. He was born and raised in Garden City, New York where he started working at young age under his Father who was a lawyer at a top financial institution in New York City.
He attended Colgate University where he was a four-year Division I lacrosse player. He studied Political Science and History, focusing on government effects on local, national & global economies. He then went on to obtain his Master's degree in Southern California. William lives in Los Angeles with his wife Claire and their golden retriever Rosie.
Luke Morrel
Associate
Luke Morrel is a native New Yorker who grew up on the Upper East Side of Manhattan. His father is a prominent Real Estate Broker in NYC, consistently ranking in the top 100 by the likes of the Wall Street Journal and NY Magazine. Luke has learned about investments in hard assets through his father's expertise from a young age as he interned with his father's company even before attending high school. Luke also gained experience on the floor of the New York Commodities Exchange for a Gold Futures company during his time in NYC and gravitated towards Gold and Silver investments since then.
After graduating from Marymount Manhattan College with a BA in Finance in 2012, Luke and his fiancée Carlie moved from Manhattan to Beverly Hills, California. Since moving from NYC to Los Angeles, Luke has been an integral part of Patriot Gold Group, using his knowledge and expertise to assist clients diversify their portfolios into safe haven assets.
Luke, who played Junior Hockey in Long Beach and is an avid golfer, boasting a 0.0 handicap index. He is set to get married in July 2021 to his fiancée Carlie and has a 4-year-old miniature Schnauzer named Yumi.