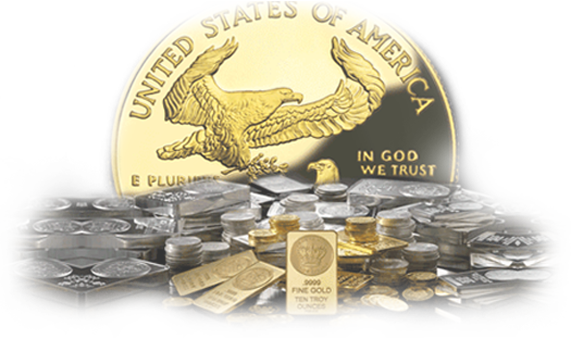 PATRIOT Gold Group Physical Precious Metals Backed Self Directed IRA
Any Economist will advise you the key to long term growth and success in these market is diversification. The markets are not as complicated as the experts like to make them out to be, the fundamental ideology underlying investing is buy low, sell high. The opportunity in 2016 to do a "roll over" a nontaxable, non IRS event from a Traditional IRA to a Self-Directed IRA is the opportunity of a lifetime. The Equity Market has experienced a historic, second longest in history, bull market based entirely on artificially suppressed interest rates and the expansion of our monetary base by trillions and trillions of dollars. The outcome of this experiment is still to be realized but any Economist will tell you, you cannot overcome and alleviate debt by creating more debt.
You can establish your Self-Directed IRA in 3
simple steps

"Quick & Secure Online IRA Application"

Call our Specialist
Call one of our IRA Specialists and they will assist you in filling out the necessary paperwork. Eligible accounts that can be rolled over include:
Traditional IRA and Roth IRA
Thrift Savings Plan (TSP)
401(k)
403(b)
457

Fund Your Account
In as little as 3 days your new Self-Directed IRA will have funds transferred from your existing IRA. Usually there is no need to call your current custodian. Once your new Self-Directed IRA has funded you can select which precious metals best suit your criteria, whether it be Gold, Silver or a bit of both.accounts that can be rolled over include:

Purchase your Gold/Silver
Your precious metals will be shipped on your behalf and stored at your choice of available depositories in the United States. Popular choices include Brinks Global Services USA & the DDSC (Delaware Depository).