PRECIOUS-Gold on track for second weekly gain as Syria concerns linger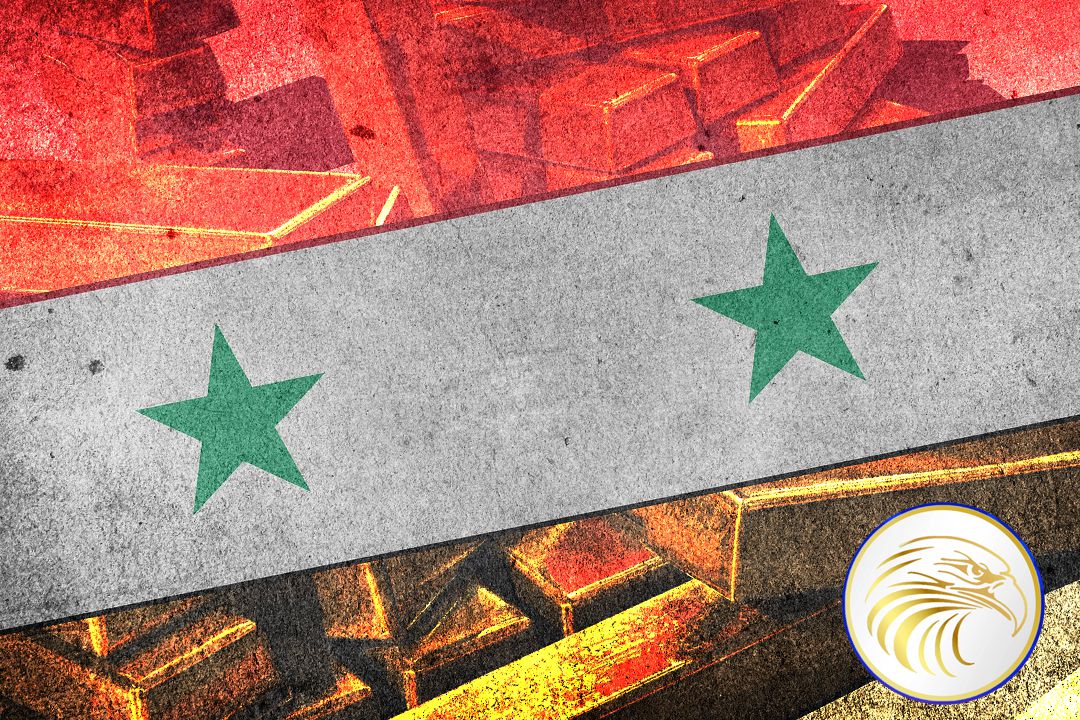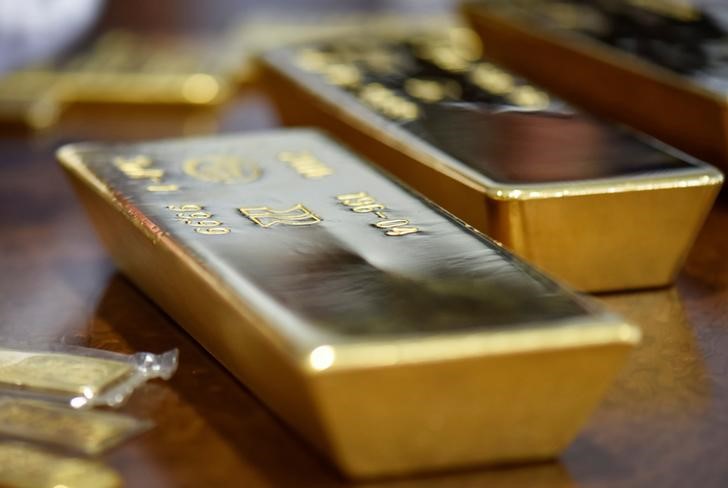 * Palladium set for biggest weekly rise since January 2017
* GRAPHIC-2018 asset returns: http://tmsnrt.rs/2jvdmXl (Updates prices; adds comment, second byline, NEW YORK to dateline)
By Renita D. Young and Zandi Shabalala
NEW YORK/LONDON, April 13 (Reuters) – Gold prices rose on Friday, heading for a second consecutive weekly gain on lingering uncertainty over Western military action in Syria.
U.S. President Donald Trump and his national security aides on Thursday discussed options on Syria, where he has threatened missile strikes in response to a suspected poison gas attack, as a Russian envoy voiced fears of wider conflict between Washington and Moscow. however, cast doubt over the timing of his threatened strike, tweeting that a U.S. attack "could be very soon or not so soon at all". gold XAU= increased 0.7 percent at $1,344.40 per ounce by 1:38 p.m. EDT (1738 GMT), set for a weekly gain of nearly 1 percent. U.S. gold futures GCcv1 for June delivery settled up $6, or 0.5 percent, at $1,347.90.
Gold is often used as a store of value in times of political and economic uncertainty.
"Donald Trump back-pedaled a bit in his morning tweet yesterday, but the danger is still there that the situation could escalate with Russia due to a military attack on Syria," Quantitative Commodity Research consultant Peter Fertig said.
"We are back at a cold war, which easily could turn into a hot war if someone loses their nerve – and in such a situation, gold is a haven."
In technicals, first support for gold comes in at $1,315, near the 100-day moving average. A break of this could see gold test the 200-day moving average around $1,300.
On the higher end of gold's trading range, "we came up on April 9th to $1,369.40. If we break through that, you could see a retest of the highs of $1,375; $1,400 will pretty much be in the cards at that point," said RJO Futures' Josh Graves.
Global equities recovered from a selloff triggered by escalating trade tensions. MKTS/GLOB
Meanwhile, silver XAG= rose 1.4 percent at $16.67 per ounce, up nearly 2 percent this week.
Platinum XPT= was up 0.4 percent at $928.40 per ounce. For the week, the metal was on course for a 1.7 percent gain, the biggest rise in about two months.
Palladium XPD= climbed 2.2 percent at $985.40 per ounce after hitting a 3-week high of $990.50. It was set for a more than 9 percent weekly gain, its biggest since January 2017.
The metal, more than 40 percent of which is produced in Russia, has bounced strongly this week as sanctions against Moscow fed into a technically driven rebound after the first quarter's 10 percent slide.
Get Started Securing Your Retirement
Receive $2,500 in free gold as soon as your Physical Gold IRA application is approved.

Learn More About IRA Eligible Gold Coins
View IRA Eligible Gold Coins from the Royal Canadian Mint and the U.S. Mint.